Notable People:
Mirza Mehdi Khan Etemad-ed-Dowleh Monshi-ol-Mamalek Esterabadi
Mirza Ahmad Khan Motazed-Dowleh Vaziri
Mirza Abdollah Khan Meshkat-ol-Molk Vaziri
Mohandess Mirza Abolghassem Khan Motazed-Daftar Vaziri
In Farsi:

صفحات مربوط به خاندان وزیری در کتاب تاریخ کرمانشاهان

خاطرات علی اصغر خان از نقش خانواده وزیری در انقلاب مشروطیت

میرزا مهدی خان استرآبادی
میرزا احمد خان معتضدالدوله وزیری
Mirza Abdollah Khan "Meshkat-ol-Molk" Vaziri
میرزا عبدالله خان مشکوة الملک وزیری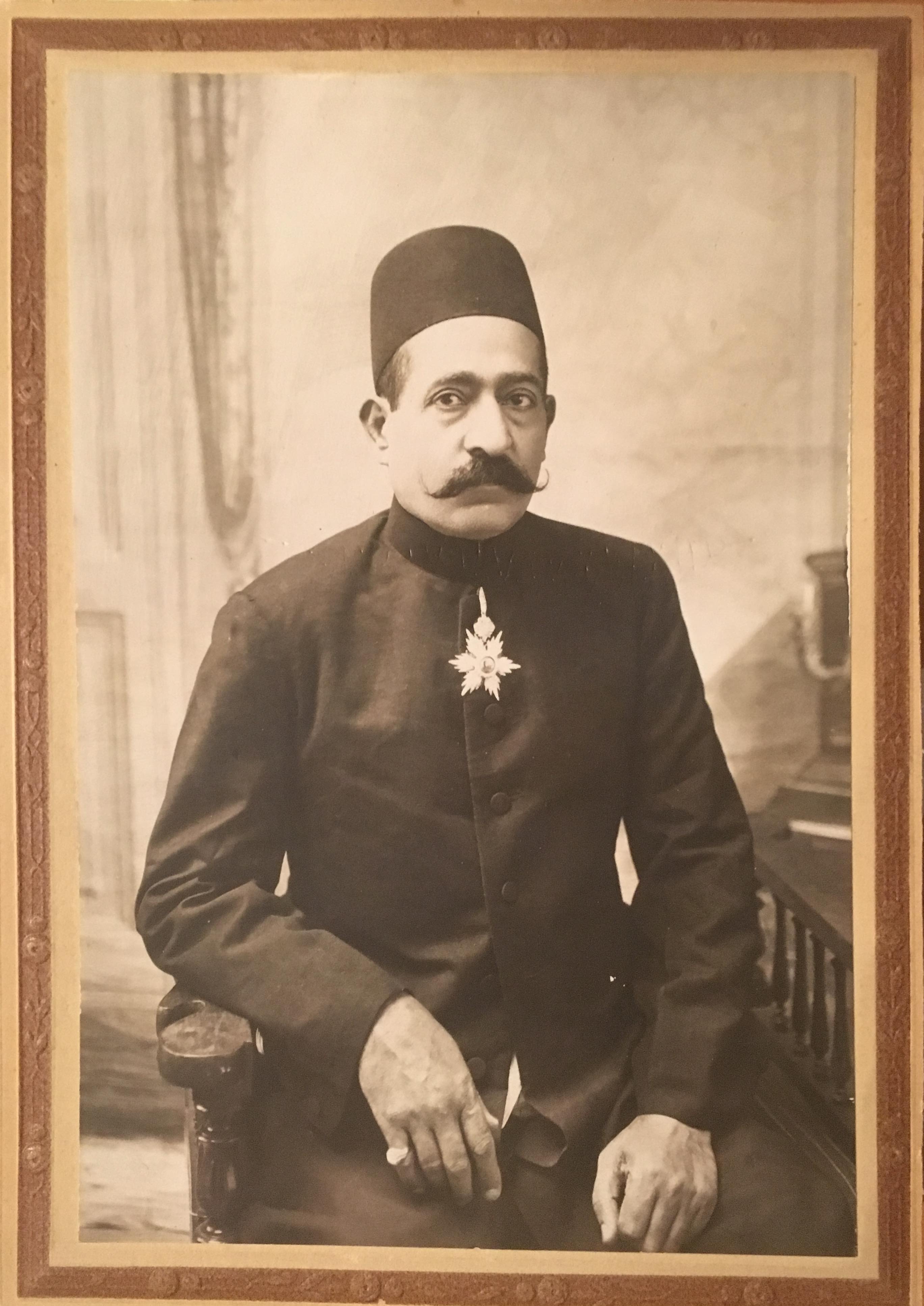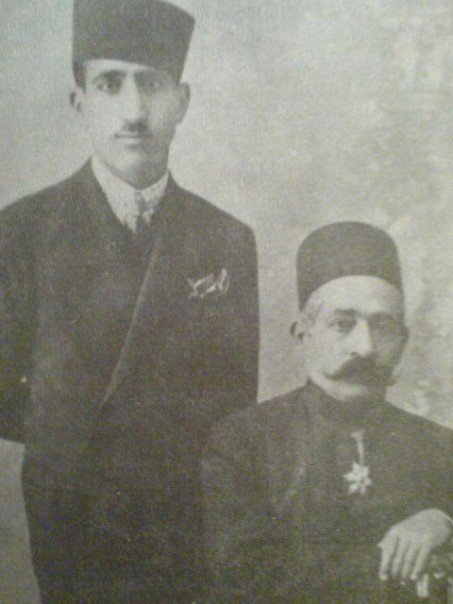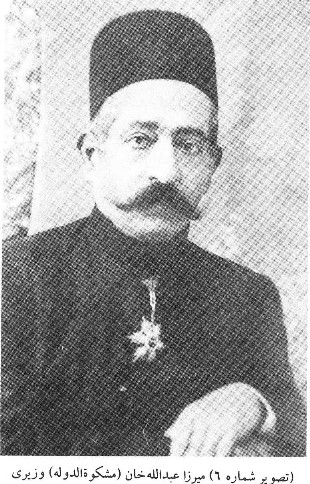 Mirza Abdollah Khan Vaziri (d. 1946) was Motazed-Dowleh's brother.
He received the title "Meshkat-ol-Molk" and an order from a Qajar king. He was the head of the customs office of western Iran. He was an important figure of the Iranian Constitutional Revolution and fought against the existing autocracy alongside his brother. He reported on the activities of the constitutionalists of Kermanshahan to the freedom fighters of Tehran. When Salar-ed-Dowleh started attacking constitutionalists in Kermanshah, a mobster from his camp went to the finance ministry where Meshkat-ol-Molk was working to assassinate him. Once he arrived, he met Meshkat-ol-Molk on the stairs and asked him if he knew where he could find "Mirza Abdollah Khan Meshkat-ol-Molk". Pleased by the coincidence, Meshkat-ol-Molk told the mobster to go to the other side of the building; he then escaped and went into hiding.
Sources
"Vaziri Family" in "Historical Geography and Comprehensive History of Kermanshahan" (Taarikhe Mofasale Kermanshahan), 1994, Mohammad-Ali Soltani
"Political Parties and Secret Societies in Kermanshah", 1999, Mohammad-Ali Soltani